Updated Wednesday 23rd September 2020 - STOP PRESS We will be introducing a new website within the week so you will see some changes, they should make it easier for you to move around and to use the site so please let me know if you have problems. I will keep you updated on the change over.
There are Royal mail price increases, these are marginal for Special next day delivery items although there are increases in standard parcel so low value items may cost slighly more. The real increase is in overseas parcels partiularly New Zealand, Australia, USA etc (not sure about Europe I have not check there prices yet). A parcel I sent today which I would have expected to be £19/20 for 1.5 kilo has increased to £28 so please be aware there are increases. I do not use any other parcel courier other than Royal Mail for both UK and overseas I know they are more expensive than other couriers but they are reliable and the parcel arrives on time. I have only had 5 late parcels in 5 or more years.
I have listed some brand new direct from the wholesaler Hornby 0 Gauge limited edition 2710 modern issue Anniversary loco's in 'MR' Maroon, 'CR' Blue (now sold) and 'LNWR' black all at £475 each the Great Northern version will be here this week.
Thank you to all who are purchasing and looking at my Website I hope you enjoy what you see, if you need help require additional information please give me a ring, email or send a message.
All UK parcel are arriving on time for Special delivery and first class. For Europe - This is back to pre-March and working fine with parcels to Germany, France, Holland and the rest of Europe all being recieved on time. Further afield Australia, New Zealand, USA etc I am sending parcels so if you are wanting to place orders please do, I will post them off within 24/48 hours of orders paid so far all shipping times are back to pre March.
It has been important that we all stay safe like most people I am keeping safe and hopefully we can all start playing trains together again soon. I have to say my own layout has had more work on it in the last few months and I have posted a couple pictures of the Bassett lowke/ lleds and other commercial manufacturers items on the layout, i hope you enjoy them.
PLEASE NOTE ALL 'Up and Coming' - All events are still CANCELLED to my knowledge. I have not heard of any re-opening as yet but that might change as we move forward from this UK lockdown. Please keep an eye on my 'News and Events' and I will try to post details as and when I know of any changes. When you have placed an order please, please make sure your basket shows the item/s and you WILL receive confirmation of the order if this does not happen please check your spam box/s to make sure the email/s have not ended up there. Please contact me if you do not recieve a total including the posting/shipping cost. Do not pay the order until I have added the postage/shipping cost which will depend on the packed weight of the item/s and the destination. You can always ring me if you are in any doubts about your order or other matters. I accept payment on the site by card or bank transfer, If you prefer to do it over the phone direct with me or send a cheque that is fine too.
I realise that we all have a budget to work to so you can secure any item with a deposit on an agreed time frame so give me a call to discuss this option if it is of interest.
Don't forget to let me know if you are looking for anything in particular I will always keep a look out and let you know if they are in stock. Additional pictures are available for all items on the site if you are unsure about an item/s, you can also contact me to discuss item/s on the phone and I can also describe them to you.
New items added over the weekend, a few have sold very quickly, still have a Boxed Eton, E3/6 Royal Scot, E320 Royal Scot, super boxed 6 volt Metro, e120 LNER special tank in Near Mint, Hard to find E120 LMs Numbered 15500 and other items so please take a look. I have been actively seeking new items and today added direct from the wholesaler 3 of the Hornby 0 Gauge limited edition 2710 modern issue Anniversary loco's in 'MR' Maroon, 'CR' Blue and 'LNWR' black all at £475 each.
A lot of my recent items have quickly found new homes and I have been working hard to replace them so keep your eyes on the website i hope to offer some very interesting items over the Bank holiday weekend. I still have some cracking items including an electric Metro coach, Early Crawfords van (sorry now Sold), Hornby Railway company wagon, Alberta (now sold) and Arcadia Pullman coaches, just added a Loraine, 2 LNER Corridor Coaches (1 sold) and a small quantity super Dinky toys with more to follow.
Don't forget if you are looking for something in particular let us know we may have it in stock. I am always looking for nice items to add to my updates so if you have something to sell single item or a whole collection, we can also offer to sell your items on a commission basis so give me a ring or send me an email with details.
I have listed a circle of Middleton 3-rail double curves ( sorry that been sold as well). I have still listed E120 SR Tank, unboxed, electric Island Platform (now sold I do have another which I will list next week), 2E Lamp standard, Fyffes Private owner, Meccano coal wagon, Petrol Tankers, and other wagons. I have a good but small selection of Bassett Lowke 0 Gauge. A nice collection of Steel straights, curves, 1/2s and other pieces so if you need something for the layout let me know. I continue selling a very interesting collection of mostly Hornby 0 Gauge and this has been selling really well I still have a number of excellent or better items so take a look on the site there might be something of interest. Private owner vans Palethorpes, Crawfords, Carr's etc Petrol Tankers, Milk Tankers etc, etc. There will be a few Bassett lowke items including a Royal mail coach, LNER Exley coach, still have 2 rare Highland Railway passenger coaches etc I have a good range of accessories including stations, signal, lamp standards and much much more, so keep an eye on the site and see if there is something of interest.
I have been busy during the lock down with my layout so have placed a couple of pictures and hope you enjoy them, I will change them every few days.
I for sale a number of items including a Green electric 'Princess Elizabeth' unboxed, boxed Maroon LMS Compound in Excellent or better condition, 0-6-0 LMS 4F in 3 rail electric. I still have a good selection of other items We have some Exley coaches including LMS Brake all 3rd coach in Near mint condition, Rare Exley Highland Railway coaches. There is also a LNER tourist stock coach and the last of the LMS K6 left on stock.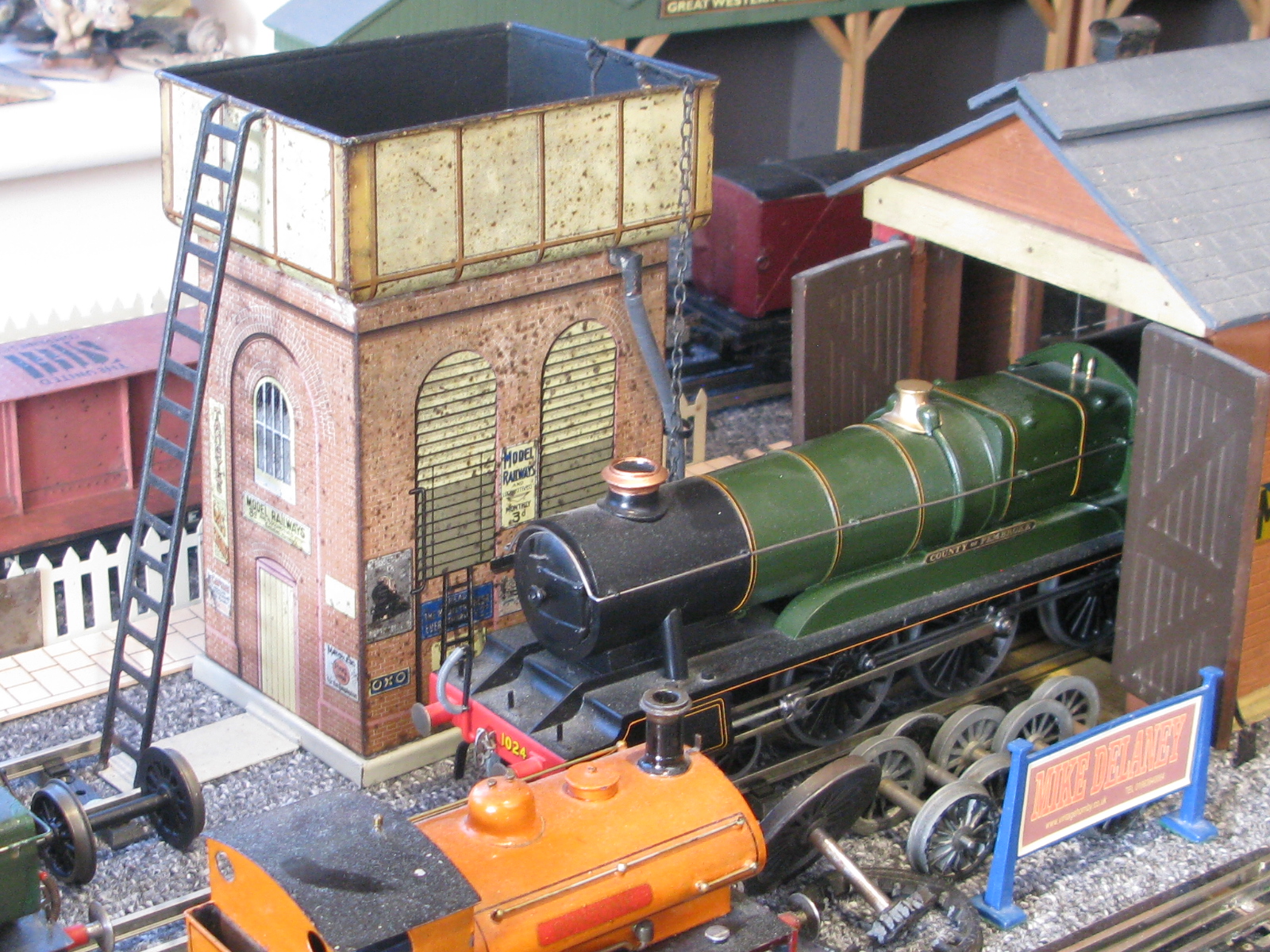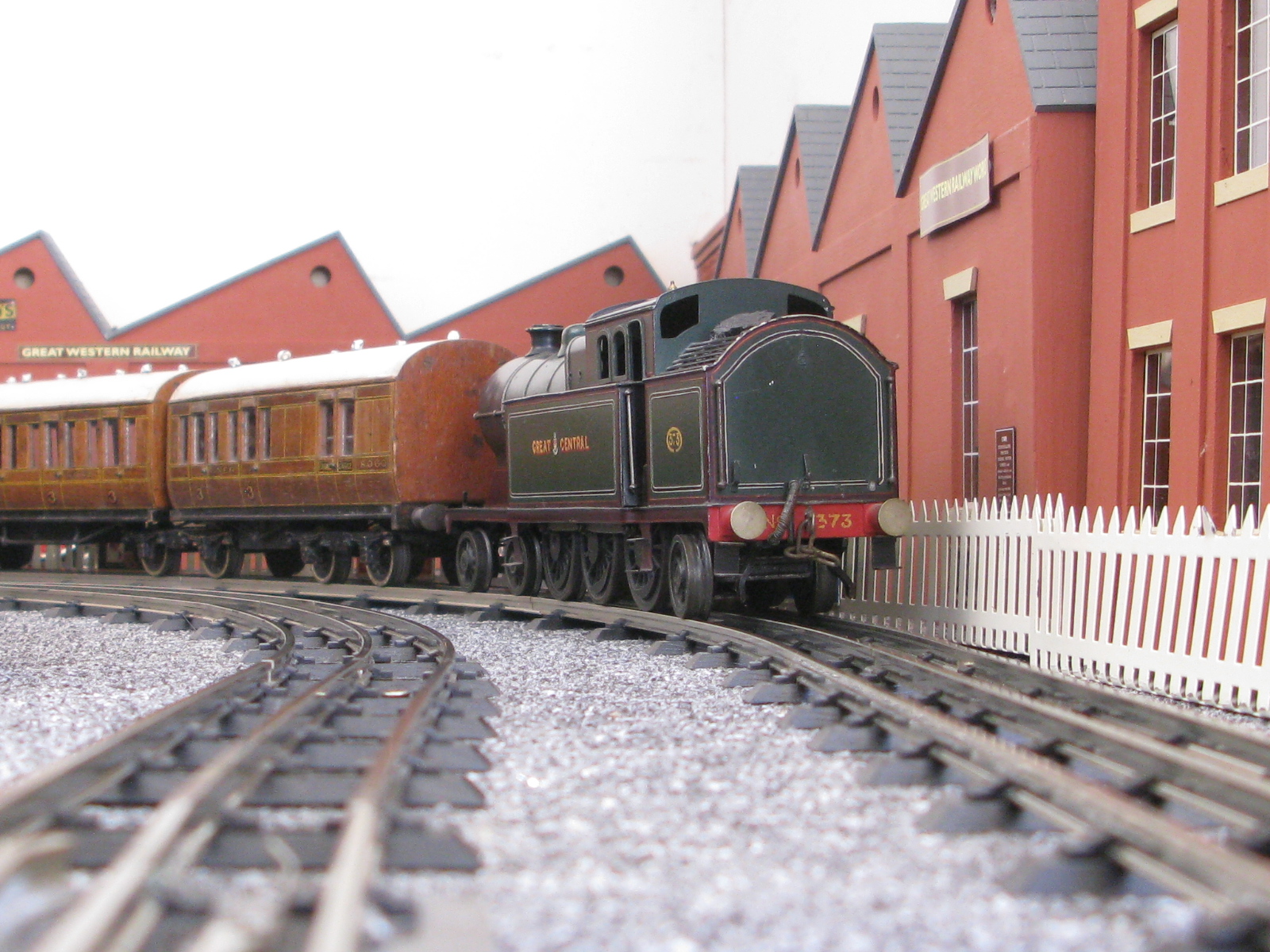 Events
No future events available, check back soon.
NOTE: These events are cancelled for the forseeable future
Hornby monthly meeting at Mortimer near Reading. Includes running facilities in 0 and Dublo Gauge every second Wednesday each month starting at 5.00 pm. The Bassett Lowke meetings are now at the Cowper Arms Digswell AL6 0EA so keep your eyes open for the next event. Bring along your Bassett Lowke/Leeds/Milbro and other Vintage Loco's and give them a run. Don't forget if you are looking for something in particular let us know we may have it in stock.